Today I'm showing you how to make the NO BAKE Oreo Mice Cookies I showed over at TT & J!
Pin It
Recipe
 adapted by Taste of Home
What you'll need
– 2 Cups of Oreo Crumbs w/out the CREME
– 2/3 Cup of Semi-Sweet Chocolate Chips
– 1/3 of Sour Cream
– Black Licorie Candies for tail
– Red nonpareils for eyes
-Sliced Almonds
Directions:
– Melt chocolate chips on a small bowl on microwave or a double boiler
– Crush about 12 OREOS w/out the frosting until finely crumbs to make 1 cup
– Add sour cream, and 1 cup of oreo crumbs to melted chocolate
– Refrigerate for 1hr
– Make small balls and refrigirate for another 10 minutes
– Cut licorices candies into thin strings for the tails
– Shape balls into a mice
– Roll balls into the other cup of Oreo crumbs
-Decorate and VIOLA!
I really hoped you enjoyed my little mice cookies tutorial!!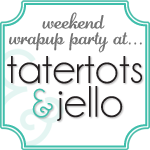 Pin It